We stock a range of beautifully crafted items for sale – simply contact us to place an order or visit our Sheffield showroom today.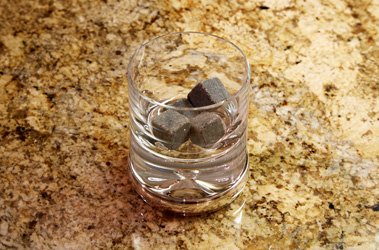 The perfect accompaniment to any beverage. Our Granite ice cubes will go 'freezer cold' in just 20 minutes, and can be reused time and time again. They are hygienic, will not dilute your drink and and a fantastic conversation piece at parties.
Cook your food in style. Once heated, our Granite hot plates will provide hours of warmth for your food, and we supply them with a precision stay 'pan hot' for around 20 minutes. A wooden base is supplied so it is safe to grace any table.
1 slab: £28.00+VAT
2 slabs: £50.00+VAT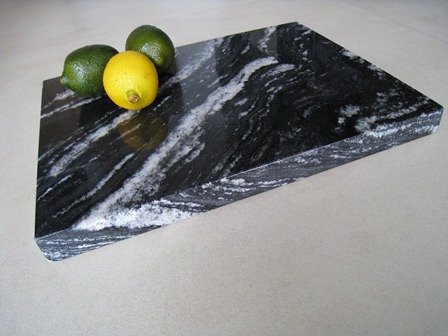 The extremely dense and tough nature of Granite makes it an ideal material to use as a chopping board. Resistant to scratches and non-porous, you will find a Granite chopping board is more hygienic than most others.
A Marble vase from us is something which will look sensational, and last far longer than the majority of vases available today. They are often used in commemoration as they are perfect for use with flowers.
Want to create your own unique item? We have pieces of Natural Stone of varying shapes and sizes which could be perfect for bringing your idea to life.
Whether you're ready to start your project or are looking for some ideas and advice, we are happy to help! Drop us a message and we will get back to you as soon as possible.