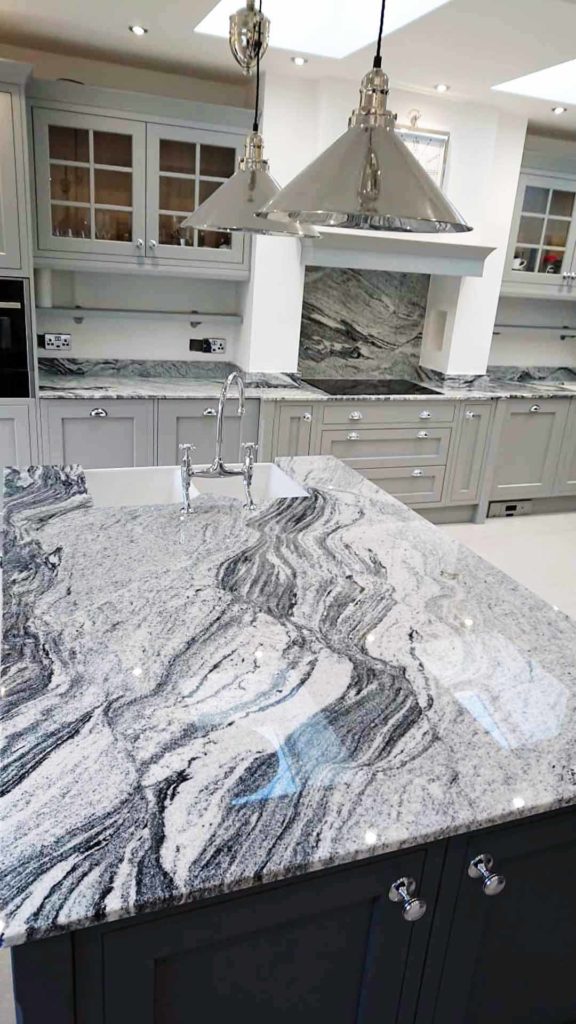 Durable, luxurious worktops for your home
Marble has always been a popular choice for interiors – particularly in bathrooms – thanks to its classic natural beauty. As well as looking sensational, marble is also renowned for taking well to polish, giving a sophisticated and hard-wearing material.
Our marble selection offers a variety of colours, textures, and patterns to suit every style. Marble kitchen and bathroom worktops will add a touch of luxury to your home.
What are the advantages of using marble for your project?
To ensure that your new kitchen worktop always looks its best, we offer a free matching chopping board with every kitchen.
Don't believe us? Believe your eyes!
Each project is different. We have experience in turning beautiful materials into exceptional results. We believe that these results speak for themselves, so please have a look at our gallery to see how we can bring the "wow factor" to your project.
Whether you're ready to start your project or are looking for some ideas and advice, we are happy to help! Drop us a message and we will get back to you as soon as possible.