Quartz/Silestone Worktops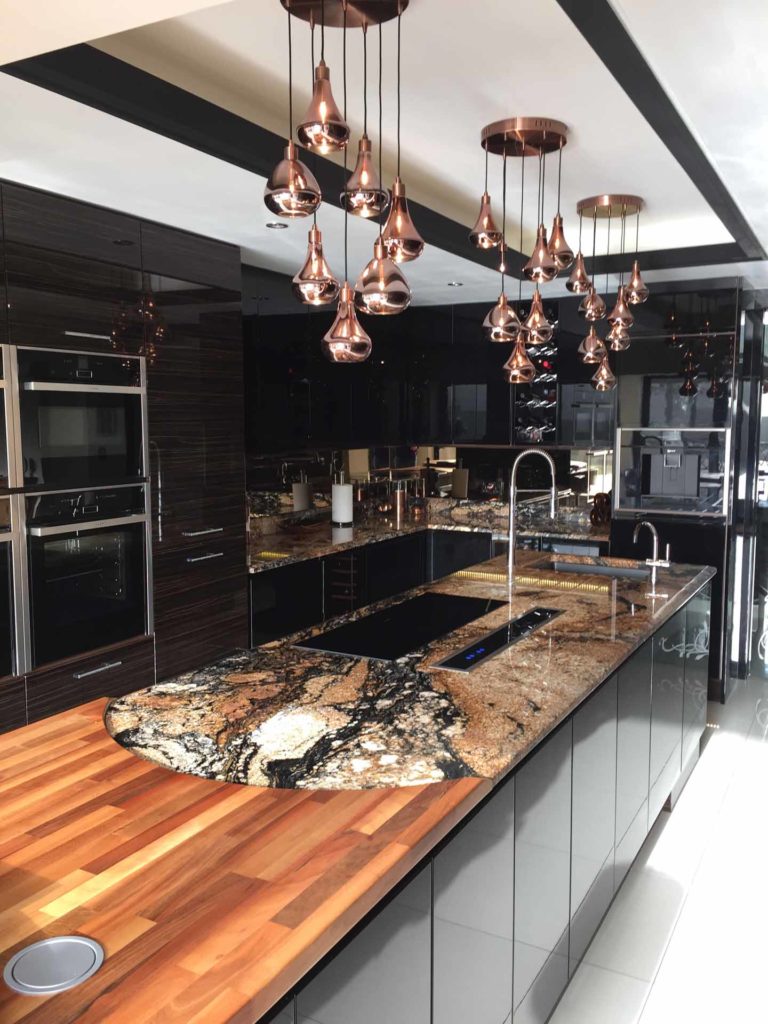 Durable, luxurious worktops for your home
Quartz engineered stone is the strongest and toughest option for construction in homes. While some so-called quartz countertops contain very little actual quartz, our Silestone contains over 94% quartz, making it extremely strong and resilient. In addition, our Silestone is treated with antibacterial agents which is perfect for kitchen worktops.
As Silestone is engineered, it can come in a wide range of colours and styles, so you are sure to find something that is right for you. Many of our quartz/Silestone options are displayed in our Sheffield showroom.
What are the advantages of using quartz for your project?
To ensure that your new kitchen worktop always looks its best, we offer a free matching chopping board with every kitchen.
Don't believe us? Believe your eyes!
Each project is different. We have experience in turning beautiful materials into exceptional results. We believe that these results speak for themselves, so please have a look at our gallery to see how we can bring the "wow factor" to your project.
Whether you're ready to start your project or are looking for some ideas and advice, we are happy to help! Drop us a message and we will get back to you as soon as possible.